Physician Assistant Portland, ME
Merion Station
,
Pennsylvania
,
United States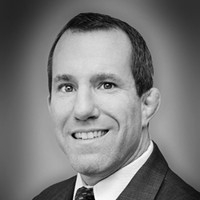 Occupation
Physician Assistant
Specialty
Pain Management
Degree Required
MPAS/MHS/MMSc/MPH
Position Type
Part-Time/Contract
Work Environment
Clinic/Private Practice
Location
Portland

,

Maine

,

United States
Seeking a part time Physician Assistant OR Nurse Practitioner for an outpatient private practice in Portland, ME
flexible schedule working 1 day per week, also there is an option if you want to work more days.
We are a physical medicine office, and we utilize natural regenerative cellular therapies to treat our patients acute and chronic pain and injuries. The PA/NP duties include joint and trigger point injections.
About us:
We are a busy multidisciplinary medical office. We specialize in the use of advanced regenerative medicine to treat arthritis, sports related injuries, and chronic pain. Our mission is to help as many patients as possible enjoy a higher quality of life by improving their musculoskeletal pain and injuries with a wide variety of treatment options. We utilize the very latest in natural regenerative cellular therapies to help decrease inflammation, improve pain, and repair injured or degenerated tissues. Our patient experience is unparalleled in the medical field, as we provide a concierge level of service throughout the entire clinical experience. We have a team of medical doctors, NP/PA, nurses, CMA's, phlebotomists, and administrative staff on hand to help provide high quality patient care. The NP/PA's perform a comprehensive orthopedic/musculoskeletal exam/consultation and perform joint and trigger point injections in our physical medicine office.
Duties:
Patient exams/consultations- orthopedic/musculoskeletal (HPI, physical exam, review pertinent medical records/imaging/reports)
Evaluate Clinical Data
Order and review appropriate tests/imaging/records- read and interpret MRI and X-rays
Diagnosis and treatment plan formulation
Patient education as to diagnosis and treatment plan options
Consultation with the Supervisory physician as needed
Documentation- timely and accurate
Treatments to include Joint and trigger point injections (training will be provided)
Assist in the direction of the management of the patient's care
Requirements:
Graduation from an accredited PA or NP program
PA/NP license
Experience in Joint and Trigger point injections preferred but we are willing to train the right candidate
Orthopedic/ Physical Med and Rehab or Family medicine background is preferred
Compensation:
$600 -$700 per day plus bonus.
We have an exceptional team of healthcare professionals and experienced administrative staff, and we are looking for a driven PA or NP to join our team. We offer competitive pay, a flexible schedule, training if needed, and the chance to help countless of patients improve their quality of life. If this sounds like the job opportunity for you, then please contact us.
Please send your resume to [Register to View]
HCRC staffing