Physician Assistant San Diego, CA
Merion Station
,
Pennsylvania
,
United States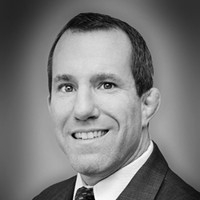 Occupation
Physician Assistant
Specialty
Pain Management
Degree Required
MPAS/MHS/MMSc/MPH
Position Type
Permanent/Full-Time
Work Environment
Clinic/Private Practice
Location
San Diego

,

California

,

United States
Physician Assistant San Diego, CA
We are looking for a motivated Physician Assistant to join our practice in San Diego, CA. We are looking for a provider who can join us full time, Monday thru Thursdays.
Our ideal candidate enjoys working with people and helping them reach their health and wellness goals, has experience with injections and operating a diagnostic US machine, is experienced in writing narratives and treating federal workers comp patients, and providing high quality comprehensive care to patients of all needs.
The NP or PA should have a skill set in evaluating musculoskeletal disorders such as spine, muscle and joint problems and be able to document the patient encounter through initial reports and updates as needed. Bonuses and incentives are also available and driven by patient outcomes.
Who we are:
We are a multidisciplinary, integrated practice which consists of several diverse healthcare professionals working together for our patient's complete healthcare needs. Our multidisciplinary and holistic approach to patient care is innovative and relevant in today's rapidly changing healthcare environment. We have experts in physical medicine, internal medicine, orthopedic surgery, rehabilitation, pain management, chiropractic care, massage therapy and acupuncture- who approach patient care from different angles, leading to comprehensive treatment plans, improved patient satisfaction and improved patient quality of life! We treat injured workers for the federal government. These include postal workers, TSA workers and other federal agencies.
Duties:
Patient exam/evaluation and re-examinations- medical history, physical exam, Review pertinent medical records/imaging/reports
Diagnosis and Treatment plan formulation
Order and review diagnostic imaging and tests
Treatments to include injections, joint injections
Use of Diagnostic US
Patient education as to treatment options, post care instructions
Timely and accurate documentation- initial reports and updates
Write narratives, complete necessary paperwork and insurance documents
Refer patients to therapy if medically necessary
Re-evaluation as needed to ensure therapy and patient goals are being met
Collaboration with the other healthcare professionals for comprehensive care plans
Requirements:
Graduation from an accredited PA program
PA license in CA
3-5 years experience prefered but will consider new graduates
Prefer experience with trigger point and joint injections
Prefer experience with federal work comp and narrative writing
Prefer experience using a diagnostic ultrasound
Salary:
Schedule:
Full time
Monday thru Thursday
9-4pm, with additional hours implementing reports and evaluations into the EMR system
Come join our reputable and knowledgeable healthcare team! We have a state-of-the-art facility, and we continue to evolve our practice and services offered so that we can do what we do best- help others restore their function and mobility and decrease their pain. Combining the most advanced technologies from various disciplines of health care allows our patients to achieve and maintain optimum total body wellness, safely and effectively. We want to hear from you!
Please send your resume to [Register to View]
Brian Torchin / CEO
HCRC Staffing
Office [Register to View]