This job is archived
Nurse Practitioner or Physician Assistant in Clyde, North Carolina
Tacoma
,
Washington
,
United States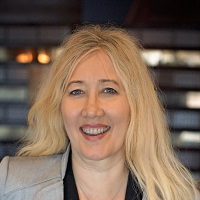 Occupation
Physician Assistant
Degree Required
MPAS/MHS/MMSc/MPH
Position Type
Permanent/Full-Time
Work Environment
Hospital Clinic/Private Practice
Location
27821

,

Clyde

,

North Carolina

,

United States
Nurse Practitioner / Physician Assistant Opportunity near Asheville, North Carolina!
Sound is seeking a nurse practitioner or physician assistant to join our established team in Clyde, North Carolina.
Haywood Regional Hospital, located in Clyde, North Carolina, is a vital healthcare institution serving the community with a commitment to excellence in patient care. With a history dating back to its founding in 1927, the hospital has continuously evolved to meet the healthcare needs of the region. It offers a wide range of medical services, including emergency care, surgical procedures, and specialized treatments, all delivered by a dedicated team of healthcare professionals who prioritize the well-being of their patients. Haywood Regional Hospital is a cornerstone of healthcare in Clyde and the surrounding areas, providing compassionate and high-quality medical services to its community.
154-bed hospital owned by Duke LifePoint Hospital
An established team of 8 physicians, 2 advanced practitioners, and a clinical performance nurse
No call environment
Hospitalists run codes
Open ICU with teleintensivists; Procedures are not required
Schedule: 7 on / 7 off; 7 am – 7 pm
Access SoundInstitute™ learning platform for continuing education and professional career development with convenient online and in-person educational courses, including CME
Requirements of Nurse Practitioners and Physician Assistants
As an advanced practice provider (APP) with Sound Physicians, you will work in an environment that promotes the Sound core values of integrity, teamwork, service, quality, and innovation enjoying a sustainable career with programs consistently staffed to levels that facilitate a manageable workload for our hospital teams. At Sound Physicians, we recognize the value that you bring when you are empowered to work at the top of your license. We invest in robust onboarding and training as you assimilate into a new role at a new hospital. We support you to provide the excellent care you long to give each patient through ongoing professional development and ongoing feedback on your clinical performance.
Perform evaluation and management services to patients requiring hospitalist services with the hospitalist practice
Develop treatment plans
Complete admissions from ED and cross cover for the hospitalist team
Perform dictation of H&P examinations
Perform such other responsibilities as reasonably assigned by the chief hospitalist and within NP/PA scope of practice
Current, unrestricted license; Acute care APP experience required
Our talented clinicians are the key to fulfilling our mission. We focus on optimizing the practice environment so our clinicians can feel really proud of the care they give. This is the key to engagement. We optimize workloads effectively, reducing inefficiencies and consistently exceeding expectations through service excellence to our clinicians.
Location & Lifestyle
Clyde is located near the scenic beauty of Asheville, North Carolina. Asheville is a city rich in heritage and a diverse culinary experience. Home of the world-famous Biltmore Estate, the area is filled with natural wonders and architectural treasures. Experience breathtaking scenic vistas and the highest peaks of the Appalachian Mountains. An outdoor destination for perfect all-season exploration and recreational activities. The area has a diverse retail scene with many tree-lined shopping districts, vintage apparel and art galleries, festivals, and museums.