COVID-19: 4 Tips to Keep Your Patients Informed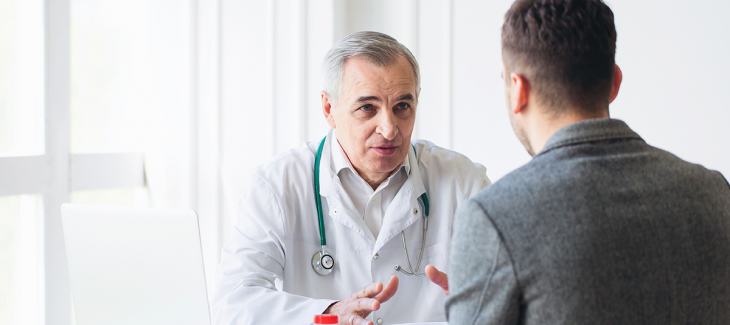 The rise and spread of the coronavirus is affecting all aspects of American society, triggering confusion, frustration, and fear among the public.
No one can predict how long we'll need to practice social distancing or go without schools and nonessential businesses, but most experts agree this new way of life is here to stay for months and maybe even longer.
As the reality of the pandemic sets in, many Americans are turning to their general practitioners and family physicians for insight and advice. This presents an excellent opportunity for you to connect with your patients and share your knowledge, but it also requires planning and forethought.
In these uncertain times, it's more important than ever that patients have easy, hassle-free access. Fortunately, there are several things you can do to make that happen.
Make sure your practice information is current and easy to access
When was the last time you updated your practice's website? Is your address, phone number, and other contact information up-to-date and easy to find? How is the pandemic affecting your practice hours? These are all important questions you need to ask.
If you're experiencing a high volume of calls or appointment requests, make sure your patients know the best way to contact you. If your on-site staff is unable to take calls, consider installing a special line with a prerecorded message, or set up a contact form on your website specifically for COVID-19 related inquiries.
You should also let patients know about your policies regarding elective procedures, preventive screenings, and annual exams. For the time being, it may be best to postpone or cancel these appointments entirely to lower your patients' risk of exposure.
Calm fears by establishing yourself (and your practice) as a thought leader
A recent study conducted by Harris Poll found that 74 percent of Americans fear they're accidentally spreading the coronavirus to others, even without symptoms. The same study found that 79 percent of Americans fear the way society is changing, especially fights over toiletries and food, frightening headlines, and "shelter-in-place" orders.
There's a lot of uncertainty out there right now. People need access to high-quality, reliable information. As a physician or physician assistant, you can assuage fears in your community.
Use your social media platforms and websites to share helpful information. For example, you might want to create a weekly newsletter or blog posts that encourage good hygiene or best safety practices. To assist in these efforts, the CDC has created several helpful infographics that cover everything from how to wash your hands to tips for keeping homes, workplaces, and educational facilities safe.
Encourage patients to leave comments and ask questions. When they do, take the time to answer them thoroughly. Addressing common concerns in a timely manner can ease your patients' stress and foster a community of caring.
Take steps to stop the spread of misinformation
In the same vein, it's important you use your platforms to stop misinformation or potentially dangerous information from spreading. False stories can put people at risk.
If you notice patients leaving questionable comments or sharing incorrect data, don't hesitate to speak up. Respond to individual comments with up-to-date facts and keep the tone friendly and educational. For quick access to the latest facts and figures, the New York Times keeps a running tally of false coronavirus content.
You might also want to direct people to the CDC, World Health Organization, or Mayo Clinic pages on coronavirus and coronavirus safety.
Consider weekly live streams, text alerts, or email blasts
Every day, we're learning new things about the coronavirus and how it spreads. What you heard last week will have changed by today. Your practice is likely busier than ever before, and it may not be feasible to create social media posts or blog content every day. To save time, consider brief text alerts or email blasts.
Another great way to share your knowledge and expertise with clients is via livestream. Facebook Live, Instagram Live, and YouTube are all easy to access and free.
If you're getting the same questions repeatedly, use a live broadcast to answer them. Once the live stream is complete, upload it to your practice's YouTube channel––if you don't already have one, set one up––and tag it with SEO optimized titles, hashtags, and keywords. That way, patients can get the information they need without having to contact you.
We're gaining new insights about the coronavirus every day. What we know will undoubtedly evolve and change in the coming weeks and months. However, as a medical professional, you have a unique opportunity to educate your community and put their minds at ease. By using these various platforms to your advantage and staying up to date on quality research and best practices, you can calm anxiety, ease fears, and save lives.