Popular Software Systems Being Utilized in Healthcare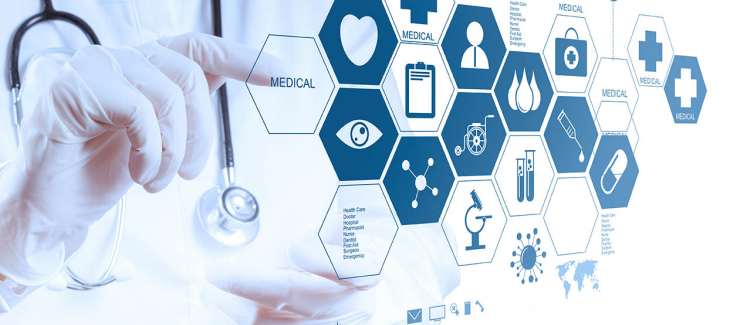 The introduction of software-based systems into Healthcare was meant to eliminate the need for papers from a doctor's office. These software systems are supposed to create online and paper-free connections from the doctor to the lab, the pharmacy and the patient. Additionally, these systems allow doctors to combine the data of different patients and use the diagnosis in the future. These software systems show the previous data on the screen, while the doctor treats the patient. This also allows them to consult with the diagnosis performed by other doctors. In general, software systems bind the entire Healthcare industry into one.
Let's take a look at a few of the most popular software systems being utilized in Healthcare.
drchrono EHR Software:
When dealing with patients, the last thing that doctors should worry about is the billing process. In order to allow doctors to focus primarily on curing the patients, drchrono EHR Software is used. It is a patient care software, which allows medical professionals to set patient reminders, process billing information and perform scheduling for the future visits without the hassle of physical filing systems.
It also offers a wide variety of customizations at the point of care and on the go. Once configured accordingly to the patients' needs, this software is capable of automatically performing important medical related tasks, such as patient check-ins, thorough documentation of the diagnosis and online e-billing.
The best thing about this software is that it is available on all the modern electronic platforms, such as iPad, iPhone, and Apple watch. This makes it scalable and easier to use on the go.
AdvancedMD EHR Software:
This software is primarily used for independent practices by doctors. This software allows medical professionals to perform the following tasks with ease;
Practice Management
e-health Records
Patient and Diagnosis Management
Telemedicine Functionalities
Reputation Management
Financial Analysis
e-billing
This is an integrated medical software, which allows the patients to automate and capture their entire medical journey efficiently. The patients can self-schedule their visits with the doctor, set reminders for medicines and appointments, and view their medical journey online.
The cloud platform aspect of this software allows the users to manage their information and use this software from anywhere with instant access. It also offers a high level of data security for both, the doctor and the patient. Furthermore, this software can be used on all the modern platforms, such as iPhone, iPad, Android, and desktop computers or laptops.
PrognoCis:
Created by Bizmatics Software, PrognoCis is a cloud-based EMR solution, which offers comprehensive online management for patients' medical records. This software is composed of different module systems for EHR, patient portal, medical records, patient management, and financial records.
This software includes detailed interfaces and portals for MU, progress notes, EHR facesheets, e-Billing, and medical diagrams for the diagnosis. This software has a built-in functionality, which allows both, the medical professionals and the patients, to manage, review and sign online bills for the treatment.
It also provides a secure environment for the doctors to communicate privately with their patients, and share the lab results and diagnosis with them online. This software is compatible with all the different versions of browsers, laptops, tablets and operating systems.
Compulink Software:
It is an integrated hybrid medical solution which caters to all of the modern requirements of the medical professionals. Its functionalities include EHR management, practice management, inventory and revenue management, optical POS and practice automation for the medical professionals.
One of the best features of this software is that it can be personalized and tailored accordingly to the nature of the practice, such as dermatology, eye care, otolaryngology, podiatry, rheumatology, and urology. This software also provides functionalities for lab integration, new patient registration, patient scheduling and HIPAA-compliant patient portal.
This software also supports multilingual patient handouts. Compulink Software is available for use via email, phones, tablets and all the modern operating systems.
ECLIPSE:
Created in 1985, ECLIPSE is the first Healthcare software system to run natively on Microsoft Windows platform. This software was developed for a chiropractor in the beginning, but now, it is being used by thousands of users on a daily basis. It was designed for individual practitioners, but it is currently beings used for multi-disciplinary and multi-site purposes by thousands of medical professionals.
It was the first software to introduce the mechanism of handling all the cases under a single ID# for every client. Nowadays, it can be integrated with smartphones for real-time updates and appointments. ECLIPSE is INGENIX certified for HIPAA-mandated electronic claims, and it is widely used for online billing, scheduling, alerts, and document management for the patients. It supports all the new operating systems and browsers.
CareCloud Charts Software:
Originally an integrated EHR software system, CareCloud Charts Software offers EMR, practice management, patient management, medical billing options and patient records management for the medical professionals. This software eliminates the need for paper in a medical environment and allows the medical professionals to streamline and manage their daily operations online.
Real-time patient flows, intelligent task management and handling, rapid charting capabilities, personalized profiles for patients and comprehensive reporting are some of the best functionalities offered by this tool.
It is an MU-Certified EHR solution, which makes it reliable and trustworthy. This tool offers various elements for better patient care and management. It also tracks a patient's medical journey and creates meaningful reports and assessments based on the progress.
Pre-built templates are offered for management, billing, and prescription purposes, and these templates can be tailored according to the needs of the practitioners. The main dashboard displays the entire information about the patient, diagnosis, previous visits and history on a single screen.
Patients can also access this software to personalize their profiles. They can view their medical journeys, records, and history. They can also integrate it with their smartphones by installing the iOS App. This software is available for use across all the operating systems, including Linux, Solaris, Windows and Mac OS.