Free HPV Vaccine Available in Schools Could Make Australia First Country to Eliminate Cervical Cancer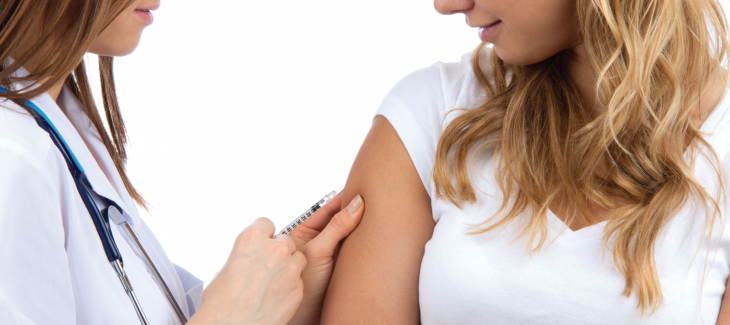 The World Health Organization reports that cervical cancer is the fourth most frequent cancer in women around the world. Human Papillomavirus, which causes cervical cancer, is so common that most sexually-active people get the virus at some point.
Australia has taken steps to neutralize HPV, in hopes that it will someday eliminate cervical cancer. Experts predict that could occur within the next 40 years.
By introducing a free vaccine in schools, the Australian government orchestrated a decline in the incidence of HPV from 22.7 percent in 2005 to 1.1 percent in 2015.
Beginning in 2007, the government began offering the vaccine to girls aged 12-13, and in 2013 it expanded the program to include boys as well. Additionally, the government offers two free doses to anyone under the age of 19.
The "herd protection" effect helps protect entire communities against the virus because even those who aren't immunized will benefit from the growing number of people who are protected. Boys who aren't immunized, for example, will benefit from the girls' vaccination program.
Given that 99.9% of cervical cancer results from HPV, experts anticipate a sharp decline in the cases of cancer as a result of the treatment program.
The cost of protection
In Australia, 78.6 percent of 15-year-old girls and 72.9 percent of 15-year-old boys are protected by the vaccination, but in the U.S., those numbers are lower. Fifty percent of girls 38 percent of boys between the ages of 13 and 17 have received the vaccination.
In low- and middle-income countries, those numbers are much lower. Officials estimate that two-thirds of the world's women don't get access to the vaccination that has made such an impact in Australia.
Officials emphasize, however, that although the cost of the program is high, the cost of treating resulting cervical cancer is much higher.
Screening coupled with vaccines
The program doesn't owe its success purely to vaccines; it relies on regular screening to detect cervical cancer.
The Australian government introduced a national cervical screening program in 1991 which recommended Pap tests every two years. In December 2017, the program was replaced with a more advanced option that tests women aged 25 to 74 every five years and can detect high-risk HPV infections even before cancer is present.
Remaining challenges
In the United States, a full regimen of HPV vaccine can cost as much as $450.
Although the vaccines are expensive to administer, experts argue that the cost of not immunizing young people is much higher.
Additionally, many parents have been hesitant to administer the vaccine to their children because it's a new, and largely unknown, option. Many parents also have questions about its safety.
Because the vaccine is most effective for girls aged 12-14, officials believe timeliness is an important consideration.
The International Papillomavirus Society predicts that programs like the one in Australia could eventually eliminate cervical cancer as a public health problem.