Affordable Care Act (ACA) Legal Issues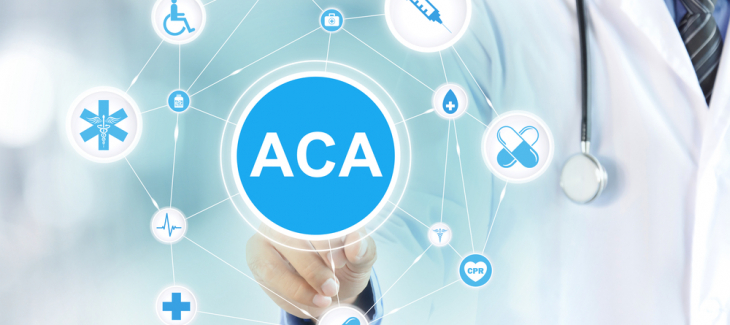 The Affordable Care Act's (ACA) legal issues present themselves in different areas throughout the law. Some pertain to physicians, others stem from Insurance companies, and finally, the people who need coverage. 
This article will explain some of the issues of the ACA and discuss the outcomes. 
King v. Burwell Case 
King v. Burwell argued whether it was constitutional to offer health insurance exchanges to low-income individuals. If it passed, three dozen states would have cut off federal subsidies. 
In 2012, the Internal Revenue Service (IRS) set up regulations to make sure subsidies were offered through other federal and state health insurance exchanges. King v. Burwell argued that Congress should limit the subsidies to states. The Affordable Care Act supporters and creators argued that the subsidies initially set up, were designed to cover both state and federal exchanges. 
The Supreme Court, on June 25, 2015, ruled 6 to 3 favoring upholding the federal subsidies offered through the health insurance marketplaces. This secured coverage for around 6.4 million Americans in 36 states that would have been affected, had the vote gone the other way. 
Stephen F. Hotze, M. D. and Braidwood Management v. Sylvia Mathews Burwell and Jacob J. Lew Case 
This case was brought forth to the Supreme Court arguing the Affordable Care Act's provision that demanded essential coverage for the existence of health insurance exchanges. Dr. Hotz, a Texas physician, initiated this case by filing a lawsuit arguing that the individual and employer mandates were not the original intent of the ACA. 
The individual mandate focused on non-exempt American citizens. It required them to buy health insurance through the marketplace or incur a tax penalty. The employer mandate imposed a tax on all companies with 50 or more employees. If at least one full-time employee qualifies for subsidies and signs up for coverage through the exchanges, the company would be taxed. 
Jane Orient, M. D., Executive Director of the Association of American Physicians and Surgeons (AAPS) offered her thoughts to HealthPayerIntelligence.com, saying, "What it does is it forces people to buy policies that they otherwise wouldn't buy. In the case of the plaintiffs in this case, they were forced to drop the insurance that they had and liked – which violated Obama's promise that if you like your insurance, you can keep your insurance – and they had a very limited choice of other plans that were much higher in premium cost, and did not have the benefits that they wanted, but had benefits that they didn't want." 
Jane added, "It was a choice between either buying this insurance that you didn't want – in many cases, it does not include the hospitals or physicians that you liked – or pay $100 per day per employee to the federal government and get nothing in return for it." 
Companies would go under quickly if they had to pay the $100/day for each employee. The AAPS states that the mandate is unconstitutional because the Constitution requires all revenue-raising bills to originate in the House of Representatives. 
According to, California Broker Magazine, "The Fifth Circuit dismissed the case, saying that the Anti-Injunction Act (AIA) does not allow businesses to bring pre-enforcement challenges to the employer mandate (tax). " In 2017, the Tax Cuts and Jobs Act removed the tax penalty for those individuals failing to comply with a mandate to buy health insurance. 
The Guaranteed Coverage Provision 
This provision keeps insurers from denying coverage to people regardless of their age, gender, health status, and other factors. Discrimination is still going on in this country, and this provision may help stop it. 
The guaranteed coverage issue was accepted as a provision. The New York Times reported this quote that makes guaranteed coverage important: "Without guaranteed issue, a customer with multiple sclerosis could be denied health insurance. Without community rating, a customer with acne could be charged a much higher price than one without." 
Concerns Moving Forward Into 2019 
As 2019 approaches, many individuals are nervous. The guaranteed-issue coverage provision is necessary, but it will cost the United States significantly. Premiums will rise to afford healthcare for all Americans. Some people have expressed a concern that individuals might wait to obtain healthcare treatment until they are seriously ill due to the high premium costs. 
Another cost concern is for the lower-income population. Physicians who care for the Medicaid population will need to follow strict regulations to receive government reimbursement for services. Low-income individuals often do not have to pay anything for insurance, but they have limits on where they can receive care. 
The legal issues with the Affordable Care Act remain an ongoing problem. The ACA hasn't shown to be the answer to cut America's cost for insurance. However, many feel that it's a start. The U.S continues to be in an incredible amount of debt, and healthcare costs keep growing. The ACA will be a work in progress for our President now and in the future.