Preparing For Generation Z In The Workplace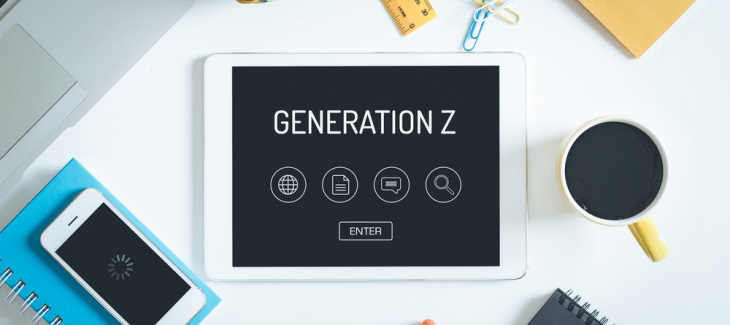 For those born between 1996-2010, the tag of "Generation Z" or "Gen Z" has been used to identify this group who is quickly approaching the workforce. This generation has not known conducting life without smart technologies, they don't use Facebook as a social media platform, and they primarily shop online.  They are much different than their predecessors, "Generation Y" or "Millennials". Here are some trends to consider when thinking about how to successfully engage with this generation:
They are seeking security & safety. Job security, financial security, personal safety… these are all important considerations when a Gen Z'er is considering working for you. Growing up in a time of political and global turmoil, Gen Z'ers seek a workplace in which they will feel secure. Additionally, many of them experienced the recession of 2008, and as a result they are cautious about their financial future.
They will pursue alternatives to traditional education. Seeing the massive amount of debt that Millennials who proceeded them took on for education is not appealing. They will be less likely to have sought out higher education vs. Gen Y because they can learn just as much online.
They know that their personal brand is important. Having technology around their whole life, Gen Z is keenly aware about how they are perceived by the public eye and will work diligently to maintain their reputation. They are interested in creating and sustaining a successful career. This generation has even been compared to the "Silent" generation of the 1920's-1940's, as discussed in this New York Times article.
They are more independent and competitive than their predecessors. In this Forbes article, the author points out that Gen Z will seek out continuous professional development opportunities to stay relevant. Additionally, they will seek feedback on their own individual performance rather than focus on the performance of the team, like Millennials did. Gen Z'ers will seek out private work-spaces where they can complete independent projects to showcase their skills.
They need personal attention. Gen Z does not want to receive an email communication about something, they want to hear it directly form the source. Despite their integration with technology, they have seen the downsides and inefficiencies of email or other means of communications. Additionally, as technology has been their primary mode of communication for a majority of their life, integrating into face-to-face discussions will be helpful in developing interpersonal skills as they enter the workforce.
They will be entrepreneurs. According to a study by Accounting Principals, Gen Z is 55% more apt to start a business vs. Gen Y. They will seek out opportunities (or create them) to single-handedly leave an impact on their organization or the more global economy.
They want more flexibility/less static jobs. Because they have grown up with access to 'gigs' (think Uber, Fiverr, etc), they may not seek out a traditional, 40-hour a week contract. Having options for these employees will be essential in order to attract and retain their talent.
As Generation Z enters the workforce, organizations should design recruiting, hiring, and retainment tactics to engage this group of employees. Company culture may need to shift drastically to accommodate the unique characteristics that this generation brings to the table.