Non-Salary Benefits: Professional Development Opportunities For Your Staff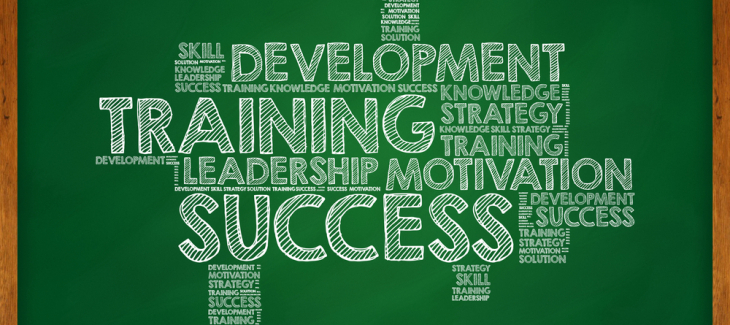 When candidates are looking for their next job opportunity, one of the major non-salary benefits that will be considered will be the professional development offered by an organization. Candidates are looking to continue growing and learning in their new role beyond the on-boarding process. Also, your current employees are looking for a way to make a meaningful impact within your organization and develop themselves in the process.
What are some ways that professional development can be offered/delivered to attract the top talent?
Evaluate internal offerings. Working with your Human Resources (HR) office, determine what offerings are available so that these benefits can be highlighted in the interview/on-boarding process. It is imperative that HR or the interviewing team discuss the professional development offerings that your organization has deliberately built in as a candidate considers evaluating whether or not this next step will help them in developing themselves personally and professionally.
Determine what external offerings will be approved/recommended. If you are not in a position to decide if external professional development opportunities would be covered/approved, having discussions with the decision-maker in your department/organization in advance of employee requests will help all decisions regarding approval of professional development consistent and transparent. If you are in a decision-making position, It is imperative that all employees seeking opportunities are given clear rules and guidelines regarding requests and the approval process for professional development that is not pre-determined for their current position. Additionally, is there a quality assurance process related to external offerings? Will all professional development opportunities be considered or will there be a vetting process? Who will be involved with that screening?
Compare to others in your area of the industry. Ask colleagues within or outside of your organization about the professional development opportunities that are offered within their workplace. Comparison/collaboration can lead to interesting and innovative developments in regards to developing your team. Perhaps there are synergies that can be taken advantage of by both organizations or cross-offerings that can be developed which contribute to efficiency & diversity of professional development offerings.
Think outside the box. The offerings you are considered need not be limited to pharmacy-specific opportunities. For example, if your employees would like to improve their presentation skills, why not suggest enrollment in a local Toastmasters chapter? This is a low-cost, flexible opportunity for community involvement and participation that includes a wide variety of perspectives from other industries. Looking to improve business savvy? Consider suggesting Lean project management courses either within or outside of your organization.
Ask your current staff what they want. Seeking out guidance from your current staff during or outside of a performance review can contribute to employee engagement and also will let your staff fill most fulfilled as they realize their superiors care about what they want and desire from their career.
Retaining and developing your employees should remain a priority for the organization; seeking funding for professional development, as a result, should not be met with much resistance. A robust portfolio of professional development opportunities will provide morale boosting for current staff and an important recruitment tool for future staff.