Health and Wellness in the Workplace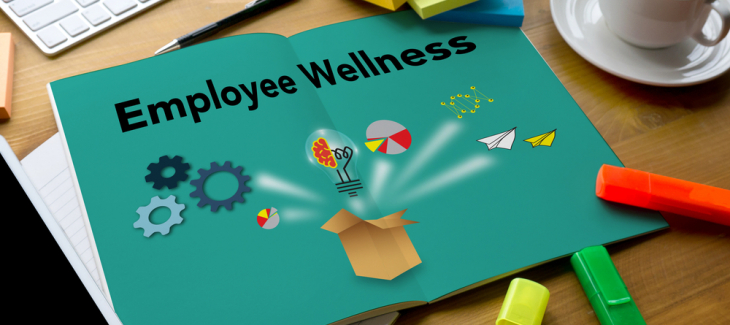 For most companies, health and wellness begins with the open enrollment process which takes place in mid-November through mid-December. Employees have the option to enroll for new benefits or re-enroll to keep existing benefits. This is one of the times a company can shine in keeping existing employees and attracting new talent to its workforce.
The fact that health care costs continue to increase is an incentive for companies to implement a wellness program to improve the health and well-being of its employees. Overall, the American Medical Association said that health spending in the United States increased $4.1 trillion in 2020, a 9.7% increase from previous years.. Additionally, the centers for Medicare and Medicaid services or CMS estimated that U.S. health care spending would reach about $5.7 trillion by 2026. However, many companies fall short if it does not reach its goals of improving employee health and lowering healthcare costs.
Failure or success depends on the goals of the program – health and wellness go hand in hand; Offering health care benefits without a wellness plan in place defeats the purpose.
Behavior change is key to having a successful wellness program. The goal is to keep the focus on helping employees adopt and maintain healthy behaviors such as, reducing health risks, reducing the prevalence of chronic disease as well as reducing employee related expenses.
As noted below, lifestyle choices explain 70% to 90% of all chronic diseases are associated to what we put in our bodies – meaning strokes, heart attacks, cancers, and type II diabetes are directly related to what we eat, whether or not we exercise or use tobacco. There are also non-modifiable factors that can influence chronic disease, such as genetics and other environmental factors.
Unhealthy behaviors + Health Risks + Chronic disease = Poor health + Health related expenses.
With this said, "How do we create a successful health and wellness program for employees?"
Objectives to Creating a Successful Health and Wellness Program
Creating an on-site wellness program is important because the majority of an employee's time is spent at the workplace. Many chronic diseases are preventable but in reality, today's work environment include longer work days, stress and constant multitasking, proving it is more difficult to find the time to act on wellness goals.
The main objective or goal is to improve the health and well-being of employees through health education and activities that support healthy lifestyles, resulting in improved employee productivity, morale, and health care cost savings.
1. Education and Awareness
Education and awareness begin with changing the behavior of unhealthy habits. The health outcomes of corporate wellness programs include many opportunities such as offering smoking cessation, annual on-site health risk appraisals, bio-metric screenings. Videos and special speakers on health topics are a great source of education which can be used in lunch and learns, companies can also work with local health clubs to negotiate corporate discounts on weight loss and obesity prevention, and stress management.
2. Maximize Employee Engagement
Communication is key in getting employees on-board with healthy incentives. This can be accomplished by displaying health posters and flyers on a bulletin board in a general work area such as the cafeteria or employee resource center. Other forms of communication include email notifications, text messages, payroll stuffers, company newsletters, and blogs to create wellness awareness.
3. Provide Initiatives to Change Unhealthy Behaviors
Get associates involved by providing incentives managed by the wellness committee and the Human Resources department. These might include the following:
Healthy recipe exchanges; hold recipe contests

Fitness challenges; obtain company discounts

Weight loss initiatives and competitions; provide weekly grocery gift cards with a cash prize at the end of the contest

Create a "Free Fruit Day"; give away apples

Post heart-healthy snack ideas daily in the cafeteria

Post myplate.gov charts in cafeteria

Have a health fair and offer free massages

Provide bicycle racks

Ask vending machine company to add healthy foods and snacks; use commissions to fund wellness programs
4. Create a Supportive Environment
The majority of the world is in the working population and many people work more than one job to make ends meet. Work places that promote well-being are a key part of ensuring a healthy and sustainable work force. Employees have the ability to adopt healthy lifestyles when supported by a conducive workplace environment that promotes healthy eating, habits, and physical and mental fitness. Change your working environment through promotion of a healthy and happy workplace, making health a core business value. Not only is it good for business, it makes for a healthy work environment.