Making Meetings Worthwhile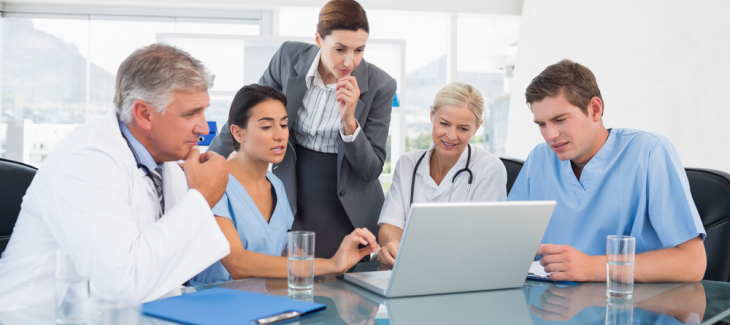 While many people are busy setting individual resolutions at this time of year, it may be worth considering setting team goals as well.
We have all heard or participated in discussions about certain meetings being a less than effective use of time. I'm sure we have all participated in meetings that could have benefitted from a more efficiency, a clearer agenda, or a better determination of who should be present at the meeting (and maybe, who shouldn't).
So, how do we tackle this conundrum? Meeting face-to-face helps teams grow relationships, improves communication by clarifying discussion points in real time, and may be more effective than a series of emails about the same topic. Meetings aren't leaving the workplace anytime soon. Can we then redesign or rethink our current meeting structure at work? In his book Death by Meeting, Patrick Lencioni offers tips for maximizing meeting time, structure, duration and frequency.
Breaking the meeting into smaller accountability items can be helpful as well. I'm currently listening to Dare to Lead by Brene Brown; she discusses "The Accountability and Success Checklist" or "TASC" approach to meeting management. When follow up items are decided upon, four key components are re-visited before the meeting ends to ensure that everyone involved has a clear understanding of the task at hand:
T – Who owns the task?
A – Do the task owner have the authority to be held accountable?
S – Does the task owner have all the things they need to be successful?
C – Do we have a checklist of what needs to happen to accomplish the task?
She also offers the suggestion that meeting minutes should be decided upon at the end of the current meeting vs. at the beginning of the next meeting. Why not agree upon a discussion that just ended vs. agreeing upon a discussion that occurred several days or weeks ago? Typical minutes approval strategies depend on the group's recollection and recall, which may present bias or uncertainty.
Here is an action item to consider this week: Look at your upcoming one-time and ongoing meetings:
Does each meeting require the entire time allotted?
Could the meeting(s) be restructured or redesigned in any way?
Is each recurring meeting at the right frequency?
Are the right people attending each meeting?
Who sets the agenda?
Who keep meeting minutes?
Who keeps track of accountability?
Are there any meetings that can be eliminated completely?
Take notes about your most and least productive meetings throughout the next month. Keep track of the qualities of the team at the meeting, the leaders, the communication that occurs, and how follow-up items are decided. Since the only thing we can't make more of at work is time, let us find the best ways to use it wisely.