Coronavirus and Women's Health Care: How to utilize Telehealth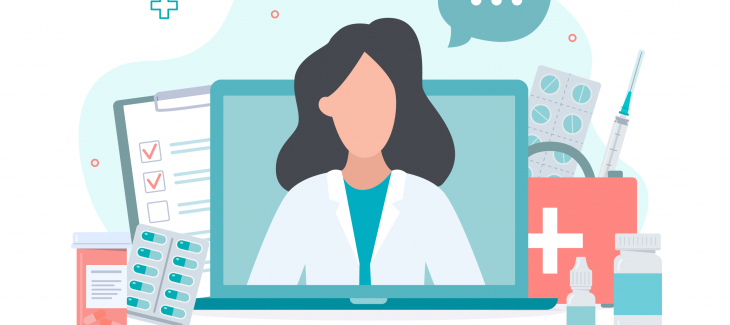 Telehealth may be a powerful tool in women's health care. Although telehealth is not new, it has been underutilized prior to the pandemic. These changes are needed in order to reduce the staff as well as reduce a patient's risk to exposure and transmission to SARS-CoV-2. This will also assist in preserving personal protective equipment (PPE) and decrease the number of patients entering facilities. Quickly adopting and utilizing telehealth in women's health has allowed practices to maintain continuity of care with patients. Virtual services are safe, effective, and comparable to in-person visits.


What patient is Telehealth best utilized in women's healthcare?
Contraception
Menopause symptoms
Mental Healthcare
Abuse at Home
Low-risk Pregnancy
Contraception via Telehealth
While not all types of contraception can be prescribed by telemedicine, there are many options that can. OCPs (oral contraception), Depo-SubQ Provera, and the hormonal ring can all be prescribed via telehealth meetings, and no pelvic examination is required.
OCPs can be prescribed, including emergency contraception via telehealth utilization. Additionally, the Depo-provera birth control shot, which is typically administered in office, is now available under a new formulation Depo-SubQ Provera, which can be self-administered. This has pre-filled syringes with directions to utilize at home. Alternative options including NuvaRing, is placed and lasts for 3 weeks. There are additional options such as the Annovera that may be more accessible at this time.
If an IUD or hormonal implant such as Nexplanon is desired, the counseling can be performed via telehealth, and they can be scheduled to an appointment to have the device inserted.
Menopause Symptoms
Perimenopause and menopause medical concerned can be addressed via telemedicine without any pelvic examination by a provider. However, there are alternative options available to provide for patients including a site called The Cusp. This provides telemedicine services for women in perimenopause and menopause by experts in the field. They also have the capability of at-home hormone tests.
Mental Healthcare
The isolation associated with COVID-19 has increased depression, anxiety, and stress nationwide. It is important to screen for these conditions. It is important to assist patients with support options available. Including Substance Abuse and Mental Health Services Administration (SAMHSA) Disaster Distress Helpline. Phone option is 800-985-5990 or Text TalkWithUs to 66746. This service offers crisis counseling for people in emotional distress and referrals to local crisis call centers for follow-up care and support.
How to help patients with abuse at home?
Stay-at-home orders have increased the risks of intimate partner violence (IPV) or domestic abuse. It is critical to continue screening via telehealth for this. Patient self-administered screening is an effective method for disclosing intimate partner violence.
When conducting telehealth visits, you should evaluate if your patient is in a private space and is alone. Providers can watch for nonverbal signs of abuse. This includes bruises, and changes in behavior such as substance use or requests for testing. Options available to assist patients include the 24-hour, toll-free National Domestic Violence Hotline: 800-799-SAFE (7233) and 800-787-3224 (TTY). Or you can text LOVEIS to 22522 or use the live chat option at www.thehotline.org.
Telehealth for Low Risk Pregnancy
If a mother is healthy and there is no concern for a serious complication during labor and delivery, telehealth can decrease in-person clinic visits. A pregnant female can track their weight, blood pressure, and fetal heart rate at home. If there are any concerns or confusion with results, they may immediately reach out to their healthcare provider.